New packaging for the 1 day chicken and price changes
Finally our new chicken package maches with the total black foil line!
A beautiful, discrete an resealable package in which you can see the preys exactly as they are.
Hygienical and acceptable in the fridge together with products intended for human consumption!
Our new step: Producing prey and frozen food in a way that is good for the animals and also good for the eco-system.
In the past few years we have achieved great improvements in feeding, breeding and certification of the prey.
For some prey this means that the prices will increase in 2020.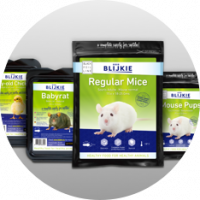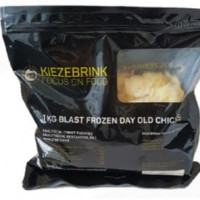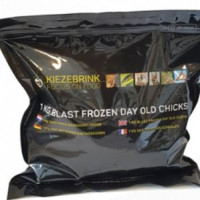 Some prices could be frozen, some will increase just a little bit,
but the next 6 products will change considerably:
226D Large Mice 25-30 g (15 Mice/box)
320D Baby Rat about 10 g (20 rats/bag)
325D Regular Rats 150-250 g (3 rats/bag)
326D Large Rats 250-350 g (3 rats/bag)
101D 1 kg (about 25) Day-old Chicken Bag
4707D Jumbo Rats > 450 g (5 rats/bag)
The good news, however, is that we have bought a considerably stock for the old price.
So we can offer you this unique chance to take advantage of this stock!!
ALL ORDERS THAT YOU PLACE IN FEBRUARY 2020 WILL BE CHARGED FOR THE OLD PRICES!!!
Please press this link to discover our complete assortment of frozen preys, frozen and live food for aquaria and terraria!
AND DO YOU REMEMBER????
When you have a franco delivery of plants, we will send the Frozen food without any transportation costs!!