The coconut-pad:
Why using this?

It is a very nice base, made of coconut fibre that is clean, natural and just a little bit heavy.
Moreover it has a nice contrast with the green color of the mosses.
We have made them in two different sizes:
- Square, 9*9 cm: just a good surface to make a nice spot for shrimps etc.: nr. 5501: vesicularia
- Small and long 3*18 cm: perfect to use at the vertical windows or at the edge of the aquarium!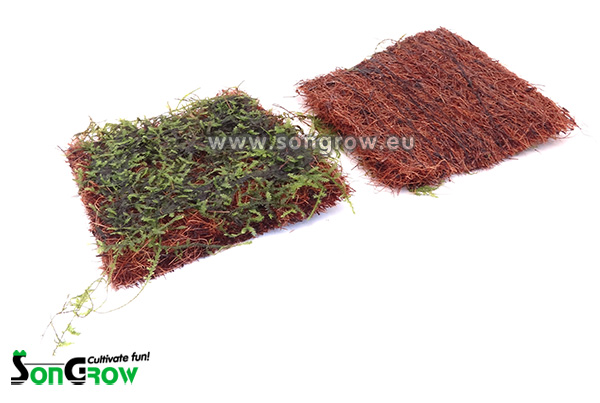 Available in:
5553 Anchor moss
5552 Christmas moss
5551 Vesicularia moss
5554 Weeping moss