New! 10 pond plant assortments on a trolley
400 pond plants..... what to choose?
Just pick one of our 10 standard assortments, collected by us and presented on a beautiful selling DC with top label!
The best mix between standard plants and the newest trends!
Especially the terracotta pots are so lovely!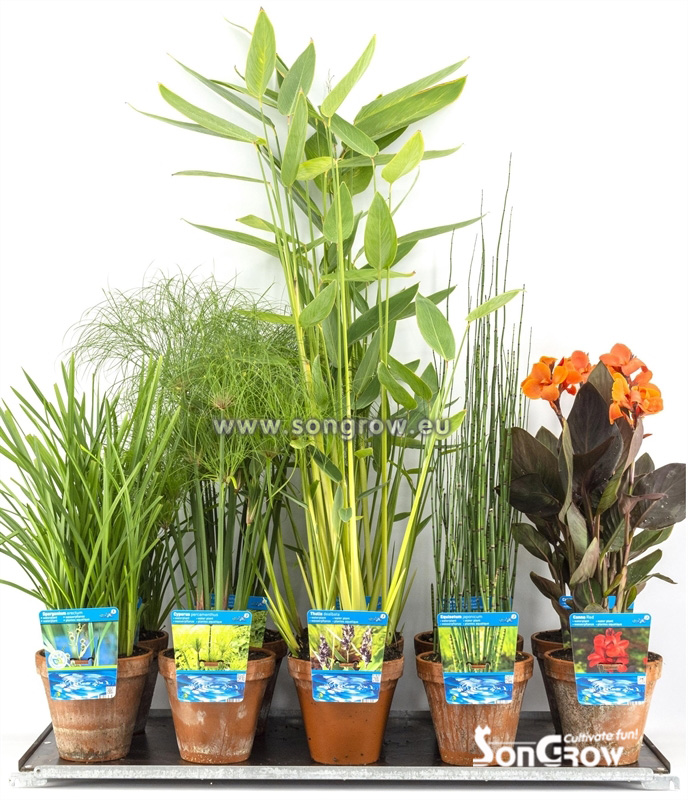 Please contact us at info@songrow.nl to order pond plants!
You can also look at the home-page where you can look at our individual species.
From now on, nothing can stop your pond season!